About Surrey Youth Orchestra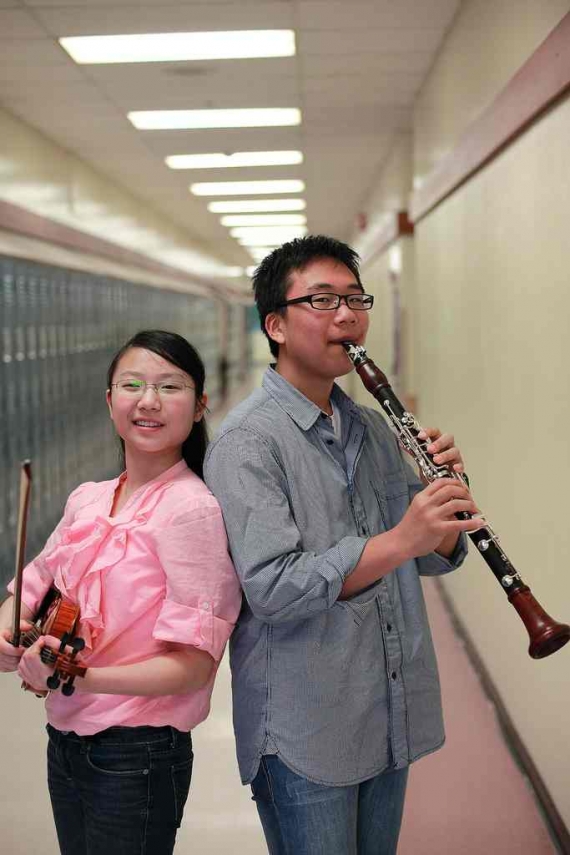 The Surrey Youth Orchestra has a long history of bringing orchestra music training to children under the direction of founder Lucille Lewis until 2011 when she retired after 35 years and now, under the direction of Joel Stobbe and conductors Ben Goheen and Andrea Taylor.
In the early 1970s, at a time when there were few cultural organizations in the sleepy bedroom community, Lucille Lewis was inspired by her involvement in Surrey's Cultural Fund Committee to found the Surrey Symphony Society and the Surrey Youth Orchestras.  A professional violinist and teacher, Lucille saw the need for an organized group where young musicians could learn through playing together. The end goal was not only for the students to become accomplished players, but to have an opportunity to be with other children with the same interests.
In 1976, with 17 enthusiastic members, Lewis embarked on a journey that would last 35 years with hundreds of children taking part in the program.   Her vision sparked the beginning of a music organization that has become an integral part of the cultural fabric of Surrey.
Celebrating its 40th Anniversary in 2016, a group of alumni came together to perform under the baton of Lucille Lewis who returned to the stage at the 40th Anniversary concert.  It was incredible to welcome back so many of our past musicians, many who have gone on to successful careers as musicians and teachers.
Today, the Surrey Youth Orchestra delivers high caliber music education programming under the guidance of Artistic Director Joel Stobbe to young musicians age 8 – 18 in our Prelude Strings and Intermezzo Strings (conductor Andrea Taylor),
Symphonic Strings (conductor Ben Goheen), and Senior Orchestra (conductor Joel Stobbe). Students meet each week to rehearse with their conductor in preparation for annual concerts and community performances.  The high level of classical repertoire provides students with an enriching experience performing alongside their friends.
For more information on our Orchestra and Chamber Music programs, please visit our Programs pages.