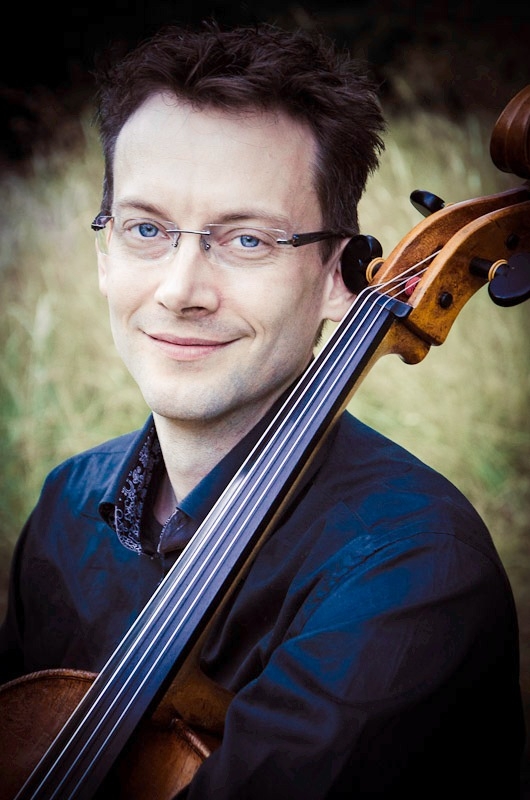 Joel Stobbe – Artistic Director & Youth Orchestra
Born and raised in Prince George, BC, Joel Stobbe was active in the local music scene with music festivals and orchestras. Since then, he has received his Artistic Diploma of Music Performance from the Augsburg Conservatory of Music in Germany, regularly performing as soloist and with chamber groups in Germany, France and Italy.
Upon his return to Canada, Joel was a founding member of the Borealis String Quartet (2000-2005). He toured with the quartet, giving performances throughout Canada and the United States, with frequent broadcasts on radio and television. In addition to regular quartet activities, Joel enjoyed giving educational concerts and master classes together with the quartet to young people from Dawson City to New York City.
Joel was the Principal Cellist of the Vancouver Island Symphony from 2006-2014, and artistic director of its Noteworthy Kids program from 2012-2014. During this time he continued to be active as both a soloist and chamber musician in regular recitals and concerts. Joel is currently a cello teacher at the Langley Community Music School in where he holds a substantial class of private cello students.  At LCMS, Joel also serves as coordinator for advanced programs and conductor of its senior concert orchestra. In addition to his busy teaching and administrative schedule, Joel enjoys regular adjudicating, teaching master classes and summer chamber music programs. He lives in Langley, BC, with his wife and 3 year old son, to whom he hopes to pass down his life-long hobby of classic automotive restoration.
Ben Goheen – Symphonic Strings
Ben Goheen is  an active cellist who has  enjoyed performing with many orchestras including the Vancouver Symphony Orchestra and Vancouver Island Symphony Orchestra as well as well as chamber ensembles including the  Vancouver Inter-Cultural Orchestra, newly formed Rose Gellert String Quartet, his own piano trio and many others.
Ben holds his MMus from UBC and has since grown to love the collaboration between various musical communities throughout Vancouver and the Lower Mainland. As an instructor, Ben has a full roster of weekly students through his own Studio G Music and at the Central Valley  Academy of Music. Through his teaching and leadership, Ben appreciates the camaraderie that develops from the time and energy devoted to all things music – with both professionals and students alike. It is his goal to help facilitate others in experiencing the joy of music-making  as conductor of the Intermediate Orchestra. When he is not teaching or performing, he loves spending time with his wife and three kids.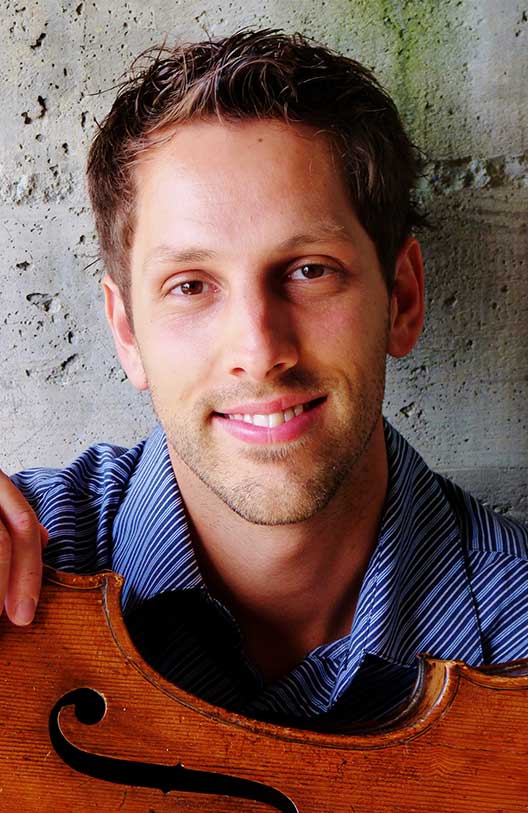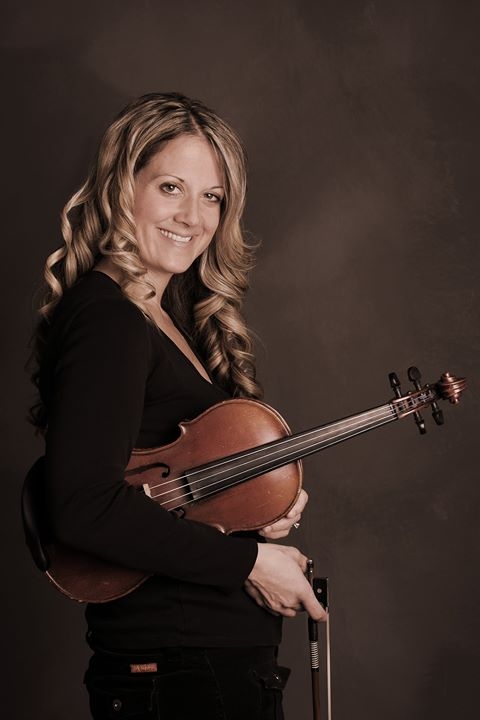 Andrea Taylor – Prelude Strings & Intermezzo Strings
Andrea was born and raised in Surrey, daughter of classical violinist, conductor and teacher Lucille Lewis.
Andrea completed her Bachelor Degree of Music in 1995 from the University of Victoria where she studied with the first violinist from the Lafayette String Quartet, Ann Elliott-Goldschmid. She also completed the Suzuki Education course at Western Washington University with internationally recognized Suzuki pedagogue William Starr.
After her University graduation Andrea joined the Registered Music Teachers association and operated a full time music studio before taking a break to pursue a performance career from 1999-2007.  During this hiatus from teaching Andrea performed over 2,000 live shows across North America, recorded seven CDs of which 60,000 copies sold for a group signed to the Nettwerk Recording label.
Andrea left her touring position with the birth of her son and returned to Surrey accepting a position teaching at the Langley Community Music School in 2008 where she presently coaches group classes and teaches private violin lessons.
Bernard Blary – Wind Sectional
Bernard Blary has been involved in music since the age of four when he studied the piano with his mother. At the age of eleven he began his study of the flute with Marian Zekulin and Maureen Bennie, and until finally studying under Philippa Fitzgerald-Finch (formerly Fullerton) at the University of Calgary.
Mr. Blary has been a member and featured soloist with a variety of orchestras and chamber groups and has performed concerts in the United States, Canada, Europe and South America.
He has ben principle flutist with the Burnaby Symphony Orchestra while under the direction of Leonard Camplin, principal flutist with the Chilliwack Symphony Orchestra under Clyde Mitchell and Paula DeWitt and regularly plays with local orchestras, including the Vancouver Island Symphony Orchestra, the Canada West Chamber Orchestra, and the Richmond Orchestra. He has premiered many works by Canadian, American and European composers and his contributions can be found on numerous recordings.
As a chamber musician, Mr Blary regularly plays with various chamber ensembles in the region. He is a member of Trio 211 with violinist Larisa Lebeda and guitarist Alec Peason, and toured with them to Alberta in 2017. As longtime friends and collaborators, he and Alec Pearson also form and active duo.
Most recently he made his Austrian solo recital premiere in recitals with pianist Christopher Devine and harpist Zsuzanna Aba-Nagy in Vienna.
Bernard Blary currently resides in Maple Ridge, British Columbia and works as a freelance flutist, teacher and arranger.